Bringing a new puppy or adult dog into your family is an exciting time, but it also comes with its fair share of challenges. From toilet training to basic obedience, every dog requires training to become a well-behaved and happy member of your household.
At Puppy To Dog School, we believe in force-free training methods that prioritize positive reinforcement and dog communicate effectively. In this article, we will explore the benefits of attending dog training classes and how they can contribute to your furry friend's development and your harmonious coexistence.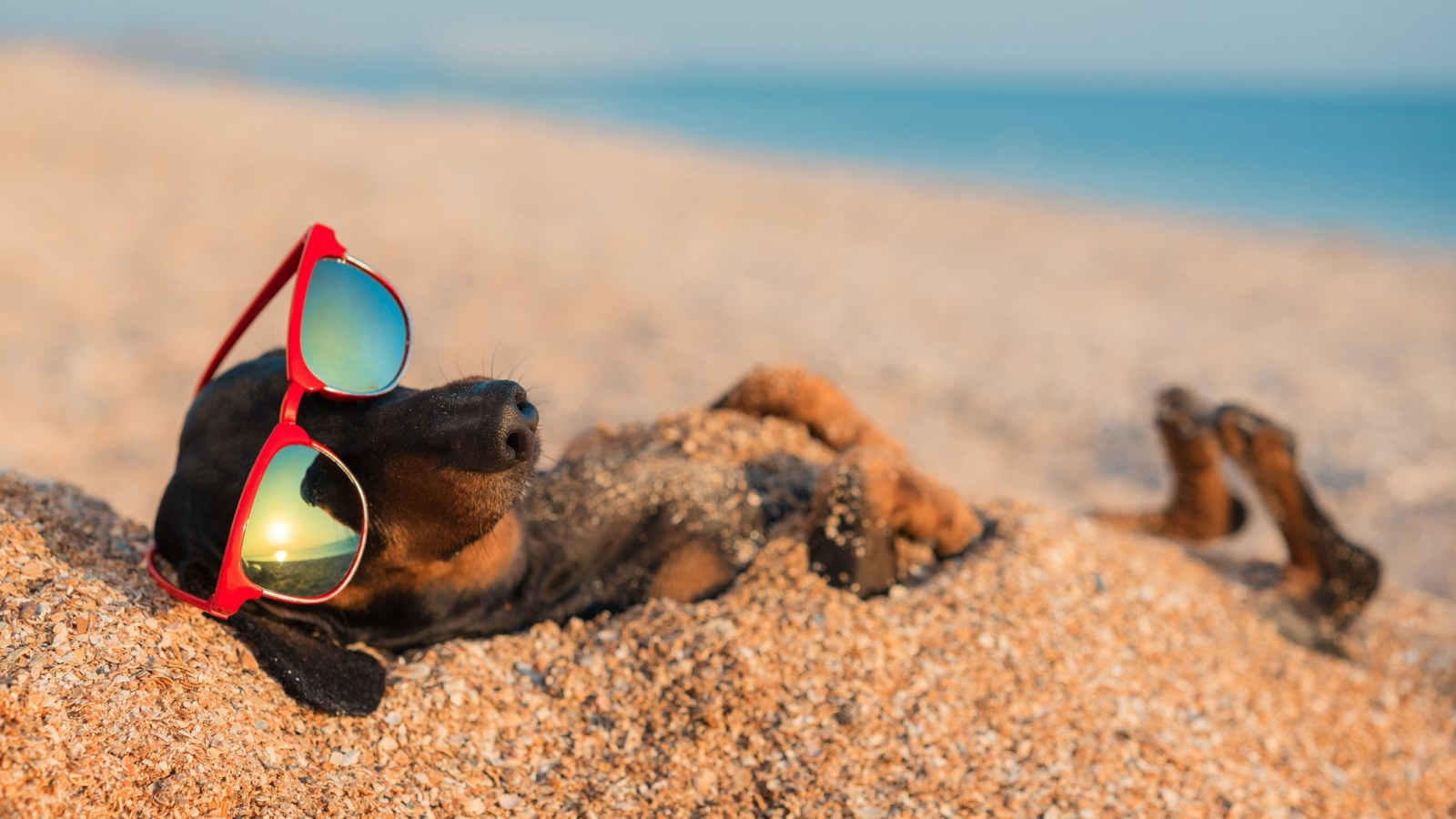 The Power of Force-Free Training
Force-free training methods are at the core of our approach at Puppy To Dog School. These methods focus on positive reinforcement rather than punishment, ensuring that dogs learn in a class confidently.
We understand that building trust and maintaining a strong bond between you, primary handler, and your dog is essential, and force-free training helps foster that relationship. By using rewards, praise, and treats, we encourage desirable behavior and discourage undesirable actions without resorting to intimidation or physical force.
Puppy Training: Laying the Foundation
Puppyhood is a critical socialization period when puppies are most receptive to learning and adapting to their environment. Attending a puppy training class, such as our renowned Puppy Pre School, provides your furry friend with essential experiences and interactions.
Our qualified trainers, who undergo rigorous theory and practical training, help decipher canine communication and teach puppy parents and you how to effectively communicate with your puppy. In a controlled and supervised group class, puppies learn vital socialization skills, basic obedience, and toilet training.
Training Journey for Adult Dogs
It's never too late to start training an adult dog. At Puppy To Dog School, our classes cater to dogs of all ages, allowing them to learn new skills and behaviors at any stage of their lives.
Our small group classes create a positive learning environment where adult dogs can develop better impulse control, learn loose lead walking, and improve their overall obedience.
Through positive reinforcement and force-free training, we help adult dogs overcome any behavioral challenges they or own dogs may be facing, such as dog aggression or other naughty behaviors.
Ongoing Support and Guidance in Our Puppy School
Our commitment to your dog's training journey extends beyond the classroom. Throughout the entire course, we provide ongoing tips and resources to help you reinforce what you've learned in class.
We understand that every dog is unique, and our trainers veterinary behaviourists are available for one-on-one consultations to address specific concerns in the critical socialisation period or troubleshooting naughty behaviour. Additionally, we work closely with veterinary behaviorists, ensuring a comprehensive approach to your dog's well-being.
Creating a Positive Learning Environment
In our group classes, both puppies and adult dogs attend, giving them the opportunity to interact and learn from one another. This exposure to other dogs of different ages and personalities helps puppies and dogs develop crucial socialization skills and become more comfortable around other dogs.
Our trainers facilitate a positive learning environment when dogs attend us, incorporating leading scientific research and modern canine behavioral science through nonprivate and private lessons. By collectively drawing from their expertise, they ensure that every dog and owner receives personalized attention and guidance.
The Benefits Extend Beyond Training in Animal Behaviour
Attending dog training classes at Puppy To Dog School is about more than just obedience and behavior.
It's an opportunity for the whole family to get involved and bond with your furry companion. Our classes emphasize dog safety, effective dog communication, confidence building, and lifelong handling skills.
By attending together, you'll gain a better understanding of your dog's needs and strengthen your pet learns relationship with other puppies through positive reinforcement and a shared learning experience.
Embracing a Force-Free Approach
At Puppy To Dog School, we firmly believe in a force-free approach and basic tips to dog training. We do not use any aversive tools or techniques, such as electronic correction collars. Dogs attending our classes remain on lead to ensure their safety and the safety of others attending class too.
Our trainers prioritize creating a calm and controlled environment where dogs can focus on learning without unnecessary distractions. By using positive reinforcement and clear communication, we help dogs develop confidence and improve the dog behaviour they need to navigate the world around them.
Tailored First Class for Individual Needs
We apply modern canine behavioural science to understand that every dog is unique, and their training requirements may vary. That's why we offer a range of options to suit different needs. In addition to our group classes, we provide private lessons for dogs that require individual attention or have specific behavioral issues.
Our qualified trainers work closely with you and your dog, tailoring the training program to address your puppy's life- specific goals and challenges. Whether it's improving obedience, building confidence, or addressing specific behavioral concerns, our one-on-one consultations ensure a personalized approach to your dog's training.
Building Lifelong Skills and Friendships
Dog training classes not only focus on obedience and dog behaviour but also on building essential life skills for your dog. Through structured activities and exercises, dogs learn valuable skills and trainers undergo theory techniques such as clicker training.
Moreover, the group class environment allows dogs to interact with other puppies and dogs, giving them the opportunity to make new friends and practice their socialization skills. These positive interactions contribute to their overall well-being and create a foundation for healthy relationships with other dogs throughout their lives.
Continuing Education for Dog Owners
At Puppy To Dog School, we believe that education in puppy class is an ongoing process for both dogs in puppy school and their owners.
That's why our classes not only teach dogs but also equip owners with the knowledge and tools they need to continue their dog's training at home.
Our trainers provide guidance on handling techniques, effective communication, and how to reinforce positive behaviors outside of the classroom. By empowering owners with the necessary skills, we ensure that the training journey continues long after the classes have ended.
Understanding Dog Behavior and Communication
One of the key objectives of dog training classes is to enhance the owners' understanding of dog behavior and communication. Our trainers educate dog parents on how to stop terrible teens type behaviour, body language, and vocalizations.
By gaining insights into how dogs express themselves, owners can better respond to their dogs' needs and address any potential issues effectively.
This knowledge allows owners to develop a deeper connection with their dogs, leading to improved communication and a stronger bond.
Remaining Calm: The Key to Success
During dog training intro class, one of the essential skills that dogs learn is how to remain calm in various situations. Whether it's encountering new environments, meeting unfamiliar dogs, or dealing with dog misbehaves, remaining calm is crucial for their overall well-being and successful training.
Our trainers at Puppy To Dog School focus on teaching dog socialisation relaxation techniques and providing them with positive experiences that promote a sense of calmness. By practicing these techniques in a controlled and supportive environment, most dogs develop the skills to stay composed and make better decisions even in challenging situations.
Partnering with City Farmers Stores for a Holistic Approach
To provide a holistic approach to dog training, Puppy To Dog School has partnered with City Farmers stores, known for their commitment to pet well-being. This collaboration allows us to extend our services and provide a comprehensive experience for dog owners.
In addition to training classes, City Farmers offers a wide range of products and expert advice on nutrition, grooming, and overall pet care. This partnership ensures that inly very few dogs don't have access to all the resources for the well-being, from training to everyday essentials.
In Conclusion: Are Dog Training Classes Really Worth It?
Dog training classes at Puppy To Dog School offer a wealth of benefits for both dogs and their owners. By embracing force-free training methods, promoting positive reinforcement, and focusing on effective communication, we create a positive and enriching learning environment.
From basic obedience to socialization practical training and confidence building, our classes provide the necessary foundation for a well-behaved and happy dog.
Enroll your dog in our training classes today and embark on a journey of growth, learning, and lifelong companionship. Together, let's create a harmonious and fulfilling life for you and your beloved canine friend.