Young or old, all dogs can benefit from learning some basic commands. Successful dog training is a gratifying component of dog ownership, as well as a great way for the two of you to interact and create a healthy relationship.
At Puppy To Dog School, we're committed to using positive reinforcement and effective techniques like clicker training to ensure your dog's training experience is both fun and rewarding.
Why You Should Consider A Dog Training Program?
Dogs training is a fundamental aspect of responsible pet ownership. It goes beyond teaching your canine companion basic commands; it's about building a stronger bond, ensuring safety, and improving their overall quality of life. A well-trained dog is not only a pleasure to be around but also a safer and happier member of your household. Whether you have a new puppy or an older dog, it's never too late to embark on a training program at our dog school.
How Do Dogs Learn?
Reward-based training should be the norm. When you reward the dog for a particular behaviour, such as with food, toys, or praise, many dogs are more likely to repeat it in the future of their training journey.
It's crucial to learn the dog's true preferences and favourite items. Small slices of cheese or pork are frequently served as snacks. The more satisfying the incentive, the more eager the dog will be to train and learn!
What's Special About Puppy To Dog School?
Our dog training courses at Puppy To Dog School are designed to cater to dogs of all ages and breeds. Whether you're starting with a puppy or have an older dog, we have the perfect dog training Melbourne program to suit your needs.
We offer both private lessons and group classes in addition to specialised training programs to accommodate various learning styles and preferences.
Private Lessons
Private lessons in our dog training courses provide one-on-one attention from a dedicated dog trainer, allowing you and your dog to progress at your own pace. These sessions are particularly beneficial for dogs that may have special needs or require individualised attention. It's an excellent way to address specific behaviour issues and ensure personalised dog training.
Group Classes
Group classes at our dog training courses are a fantastic way for your pup to socialise with other dogs and learn valuable social skills. In a controlled environment, dogs have the opportunity to interact with other dogs and humans, improving their behavior and responsiveness to commands. Learning alongside other dogs is a great way to reinforce your pup's training.
Specialised Training Programs
While our course includes basic obedience training, we also offer specialized training programs, such as agility training, scent detection, and obedience competitions. These programs can be an exciting way to challenge your dog's skills and keep them mentally and physically engaged. For example, scent detection training involves teaching your dog to target odours, which can be useful for search and rescue work or even just as a fun and rewarding game.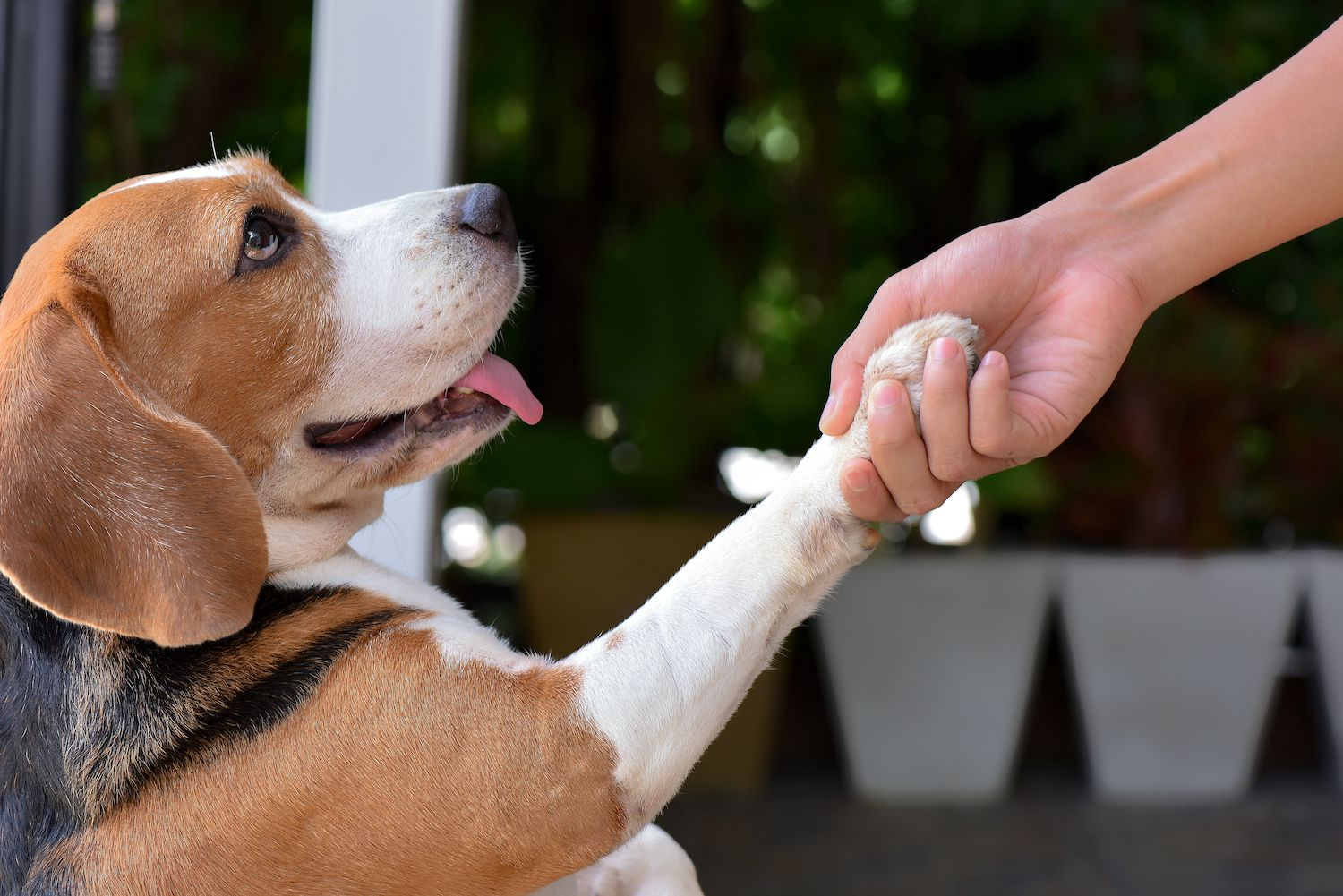 What Are The Dog Training Techniques in Our Dog Training Courses?
The Puppy Training Journey
Puppies are like sponges, ready to soak up all the knowledge and skills you can teach them. At Puppy To Dog School, we specialize in puppy training programs that focus on teaching the basics and essential behaviors that your pup will carry with them throughout their life.
01- Positive Reinforcement and Clicker Training
Our puppy training classes at Puppy To Dog School are centered around positive reinforcement and clicker training. This approach involves a food-motivated technique, or other motivating rewards such as target odours when they exhibit the desired behavior.
Clicker training, using a small hand-held clicker device, helps pinpoint the exact moment your pup does something right, making the learning process clearer and more efficient.
02- Hand Signals and Verbal Commands
In addition to verbal commands, our trainers also teach hand signals to make communication with your dog even more effective. This can be especially helpful when your dog is at a distance or in a noisy environment.
Combining hand signals with the same command verbally gives you greater control over your dog's behavior.
03- Obedience Training and Basic Commands
Our training programs emphasize obedience training, which is essential for a well-behaved dog. Commands such as "sit," "stay," "down," and "come" are the foundational building blocks of good behavior.
These basic commands provide the framework for a dog's understanding of what is expected of them and how to behave in various situations. With consistency and positive reinforcement, these commands become second nature to your dog.
Top Training Handy Tips
Reduce distractions by beginning training sessions for new tricks in a quiet area of your home away from other people.
Divide training into brief but frequent sessions to prevent your dog from becoming overwhelmed.
Be patient; just like people, dogs learn at varying rates, so don't get frustrated if your dog doesn't understand anything right away.
Always end on a good note with something your dog already understands.
Have fun; bonding with your dog via training is a fantastic way to do so.
Are you on the hunt for top-notch dog training programs near you? Contact Puppy To Dog School, a dog training Melbourne, Australia!
Our comprehensive dog training courses and experienced dog trainers are here for both you and your furry friend to embark on a rewarding training journey, making your dog a well-behaved and obedient member of your family.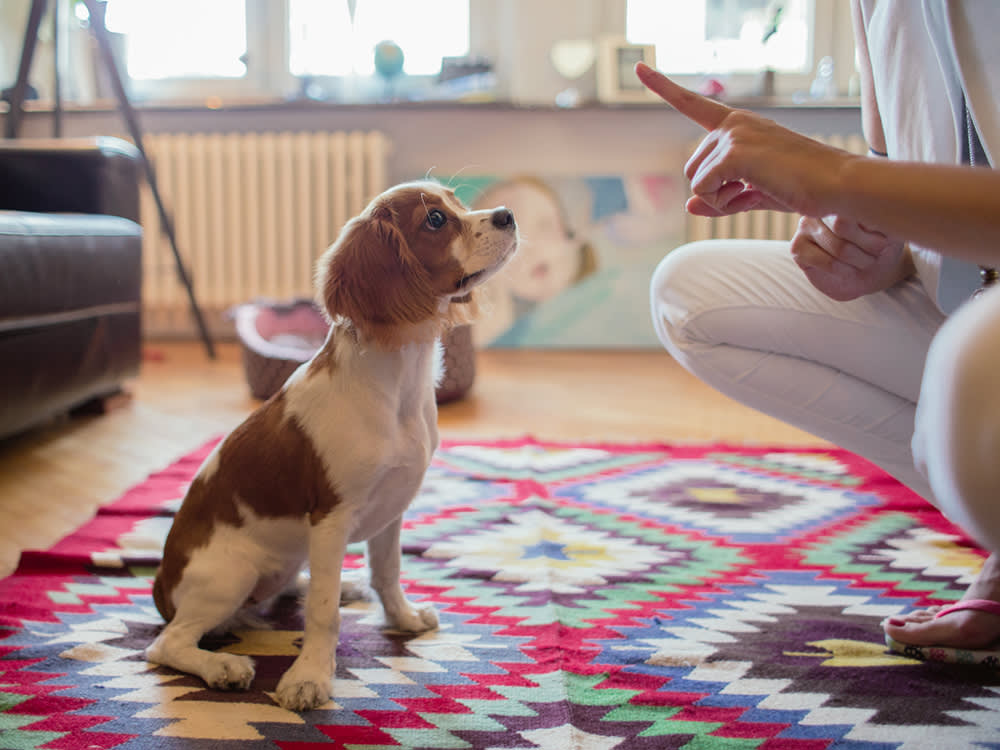 How To Find Dog Training Near Me?
The most asked question recently is how to find a dog training near me!?
Conduct an online search using search engines for certified dog trainer such as Puppy To Dog School, and you can look for reviewes and ask for recommendations. Also, consider joining local dog-related groups on social media platforms like Facebook or forums where you can ask your neighbors and community members. Visit local pet stores and grooming salons, they can provide information for the dog training near me question!
If the above doesn't pay off consider visiting the training facilities to observe the training environment by yourself.
The Benefits of Dog Training
The benefits of enrolling your dog in a dog training Melbourne program are numerous. Here are some of the advantages:
Better Behavior
Safety
Socialisation
Stronger Bond
Mental Stimulation
Fun and Rewarding
How to Socialize Your Dog
Proper socialisation is key to preventing fear, aggression, and anxiety in dogs. Here are some steps to help you effectively socialise your dog:
1. Start Early:
The critical period for socialisation in dogs is between 3 and 14 weeks of age.
2. Gradual Exposure:
Introduce your dog to different people, animals, places, sounds, and experiences gradually.
3. Positive Reinforcement:
Use positive reinforcement to reward your dog when they exhibit calm and desirable behavior during socialization experiences.
4. Puppy Classes:
Enroll your puppy in puppy socialization classes or group obedience classes.
11. Respect Your Dog's Limits:
Pay attention to your dog's body language. If they show signs of stress or fear, such as cowering, growling, or trying to escape, remove them from the situation and try again later with a more gradual approach.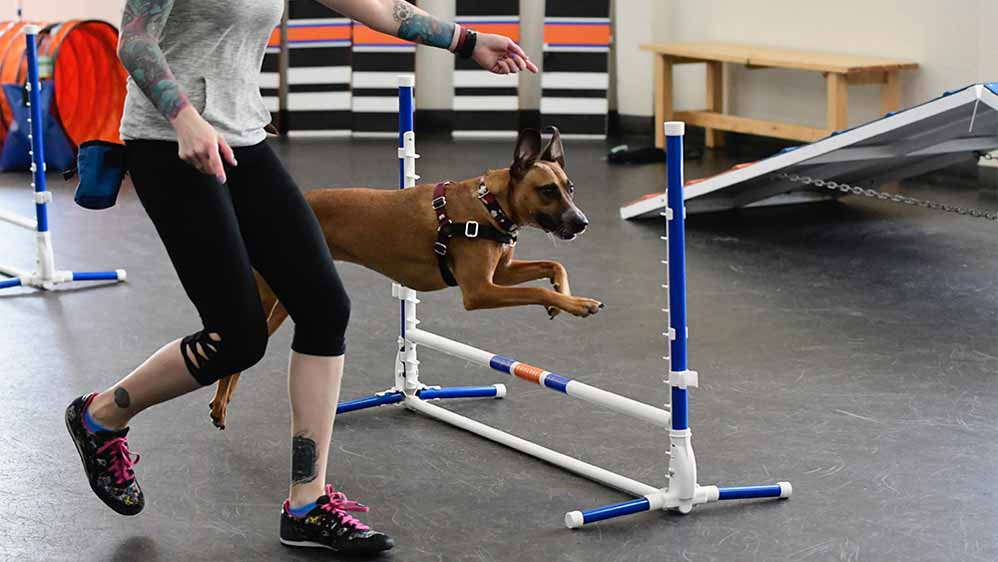 How To Become A Dog Trainer In Australia?
1. Research and Self-Education:
Start by researching the puppy training profession to understand the various methods and approaches used in the field. As a dog trainer, you should read books, attend seminars, and participate in online courses to gain foundational knowledge about canine behavior and training techniques.
2. Gain Experience with Dogs:
Spend time with dogs to gain practical experience. You can volunteer at animal shelters, offer to dog-sit for friends and family, or assist established dog trainers to learn the ropes.
3. Formal Education:
As a dog trainer you should consider enrolling in formal education programs related to training. Certificate IV in Companion Animal Services is available from TAFE NSW. This government-approved course is intended for anyone who want to advance their current knowledge of the companion animal industry. If taken full-time, the course lasts 12 months; if taken part-time, it lasts roughly 2 years.
4. Join a Professional Organization:
Consider becoming a member of a professional dog training organisation in Australia, such as the Association of Pet Dog Trainers (APDT) Australia.
5. Build a Client Base:
Building a client base takes time and effort. Word-of-mouth referrals for a certain dog trainer, social media, and a professional website can help attract clients. Offer introductory sessions or workshops to showcase your training skills.