Are you looking for exciting formal agility classes to bond with your furry friend while boosting their physical and mental prowess? Look no further than Puppy To Dog School's renowned Dog Agility Training classes! This exhilarating dog sport is gaining popularity across Australia, providing both dogs/puppies and handlers with an opportunity to teach, play, and compete together in a challenging obstacle course.
In this article, we'll delve into the world of dog agility training, its benefits, and what you can expect from our top-notch classes.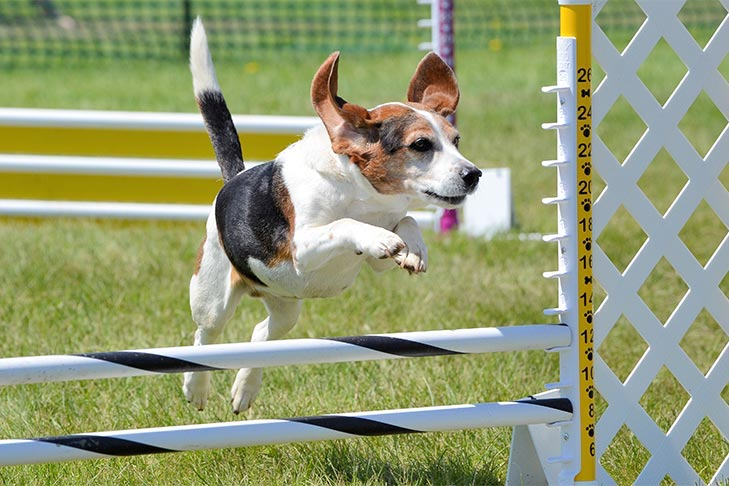 Welcome to Pine Agility Dog Sports Club
What is Dog Agility Training?
Dog agility training is a captivating canine sport that involves guiding your four-legged companion through different directions and a series of obstacles in a specific order and within a time limit.
These obstacles include jumps, tunnels, weave poles, the A-frame, see saw, and more. It's a thrilling activity that demands not only physical dexterity but also a strong bond between the dog and its handler. Beyond being a competitive sport, agility classes teach your dog fun skills and offer classes to enhance your dog's obedience skills, agility, and overall confidence.
Why Choose Agility Training Class?
1. Physical and Mental Exercise
Agility course is a fantastic way to keep your dog active both physically and mentally. The variety of obstacles and tasks engage their mind and body, preventing boredom and promoting overall well-being.
2. Strengthening the Bond With Agility Trials
Participating in agility classes allows you and your dog to work closely as a team. The training requires clear communication, trust, and cooperation, fostering a stronger bond between you and your furry companion.
3. Suitable for All Breeds and Ages
Dog agility is an inclusive sport that welcomes most dogs and breeds and ages. Whether you have a sprightly puppy or a seasoned senior, our classes cater to various levels of experience and ability.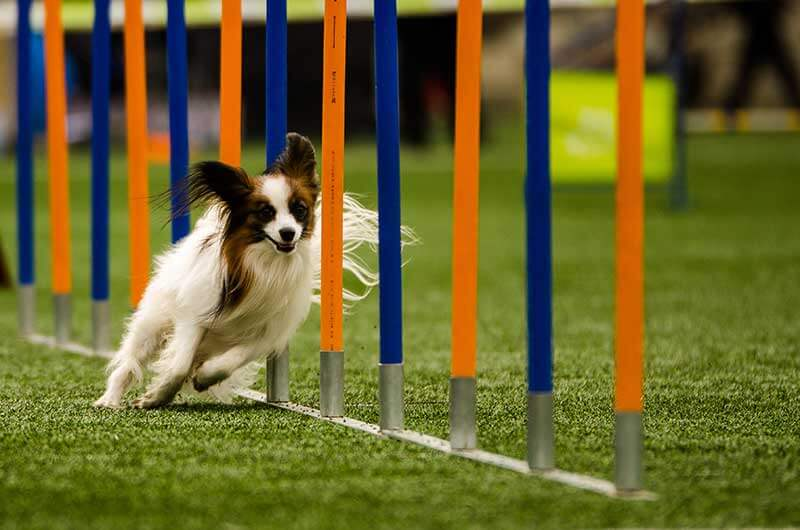 Our Agility Training Classes
Puppy To Dog School offers classes designed to cater to different skill levels and objectives:
1. Basic Obedience Classes and Contact Obstacles
For beginners, our obedience classes start with a solid foundation in basic obedience, ensuring your dog is responsive to commands. As you progress, we introduce them to agility obstacles one step at a time, allowing them to acclimate to the equipment and build confidence.
2. Formal Agility Classes Where Obstacles Taught
In these classes, we focus on refining your dog's agility skills, teaching them to navigate more complex obstacles with ease. Handlers also learn how to effectively guide their dogs through the course, enhancing communication and teamwork while having a fun activity.
3. Advanced Agility Classes
For those aiming to compete in agility trials, our advanced classes offer intensive training to fine-tune both your dog's abilities and your handling techniques. These classes are perfect for those who want to take their agility game to the next level.
Navigating the Agility Equivalent Course
1. Jumps and Hurdles
Dog learns to leap over various jumps and hurdles, enhancing their jumping ability and agility. Handlers guide their dogs to approach the jump correctly and jump at the right height.
2. Weave Poles
One of the most challenging obstacles, weave poles require dogs to navigate a series of closely spaced poles. This improves their agility, balance, and coordination.
3. A-Frame, See saw, and Pause Table
These obstacles test a dog's control and confidence. They learn to ascend the A-frame, balance on the seesaw, and pause on the table before continuing the course.
4. Tunnels and Tyre Jump
Tunnels and tire jumps add an element of excitement. Dog races through tunnels and leap through tires, enhancing their speed and agility.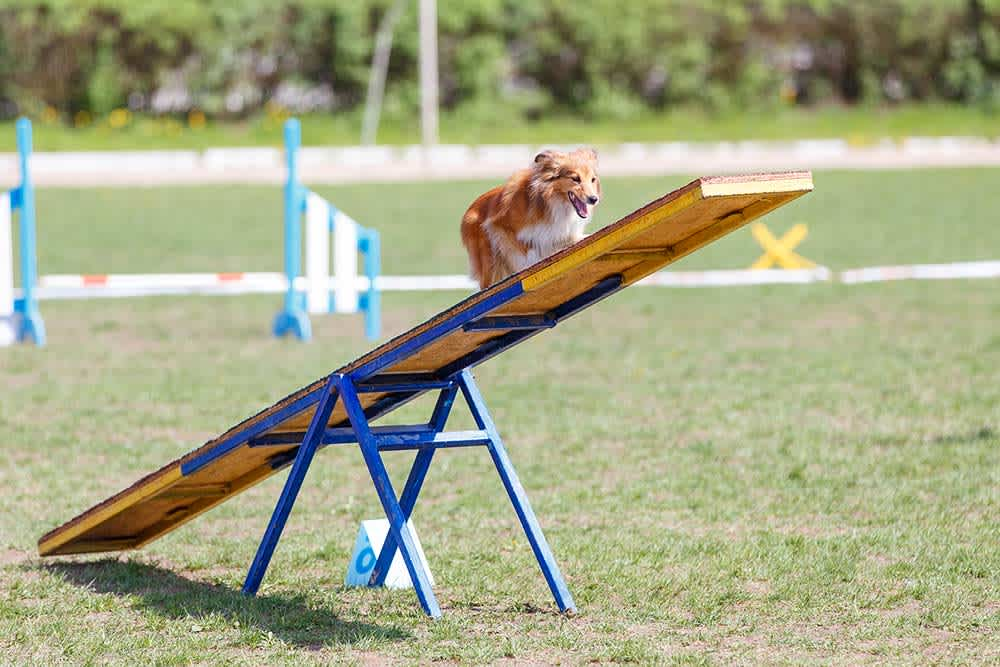 Getting Started with Dog Agility
If you're ready to participate on this exhilarating competition with your dog, here are some steps to get started:
Basic Obedience:
Ensure your dog has a strong foundation in basic obedience commands like sit, stay, and come.
Introduction to Equipment:
Gradually introduce your dog to agility equipment, allowing them to explore and build confidence.
Choose the Right Class:
Select a class that matches your dog's skill level, whether it's a beginner, intermediate, or advanced class.
Practice:
Regular practice is key to mastering agility skills. Practice both at home and during classes to reinforce what your dog has learned.
Have Fun:
The most important aspect of agility training is having fun with your dog. Enjoy the process, celebrate small successes, and cherish the moments of growth.
Competitions and Beyond: The Thrill of Agility Trials
Once you and your dog have honed your agility skills through our training classes, you might consider taking your talents to the next level by participating in agility trials.
1. Navigating Different Courses
Agility trials feature various courses that test your dog's ability to navigate complex sequences of obstacles. These courses are designed to challenge both the handler's guiding skills and the dog's agility.
2. Timed Challenges
Agility trials are not just about completing the course; they're also a race against the clock. Your dog must complete the course accurately and within a set time limit to earn a qualifying score.
3. Interaction with Other Dogs and Handlers
Agility trials are a fantastic opportunity for your dog to socialize with other dogs and for you to connect with fellow handlers who share your passion for agility. It's a supportive community that encourages growth and learning.
4. Achieving Titles and Recognition
As you and your dog participate in agility trials, you can earn titles and awards from organizations like the American Kennel Club (AKC). These titles reflect your dog's accomplishments and your dedication to agility training.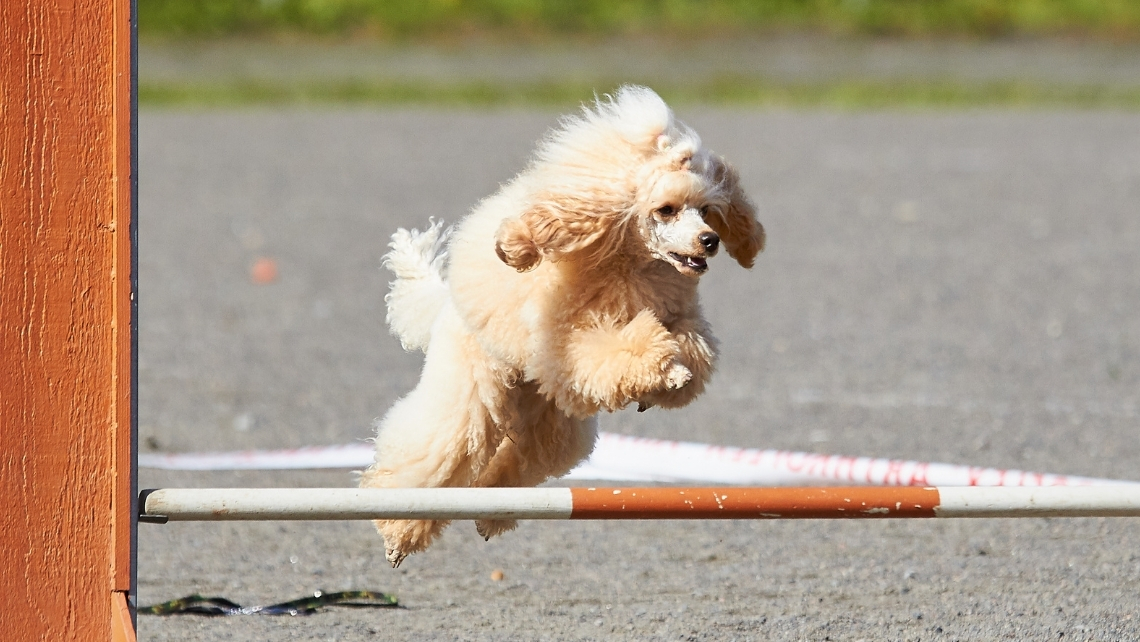 Puppy To Dog School is an innovative dog training school offering the latest obedience training techniques for your pet.
Contact Us and let us be your furry friend's favorite spot!