Welcome to Puppy To Dog School's blog! One of the essential skills every dog owner should possess is the ability to understand their furry friend's body language. Dogs communicate mainly through non-verbal cues, and being able to both read dog body language and interpret these signals is crucial for building a positive and strong relationship with your canine companion.
In this article, we will delve into the fascinating world of dog's body language, exploring tail wagging, facial expressions, body posture, and other key signals that will help you accurately identify your dog's emotional state.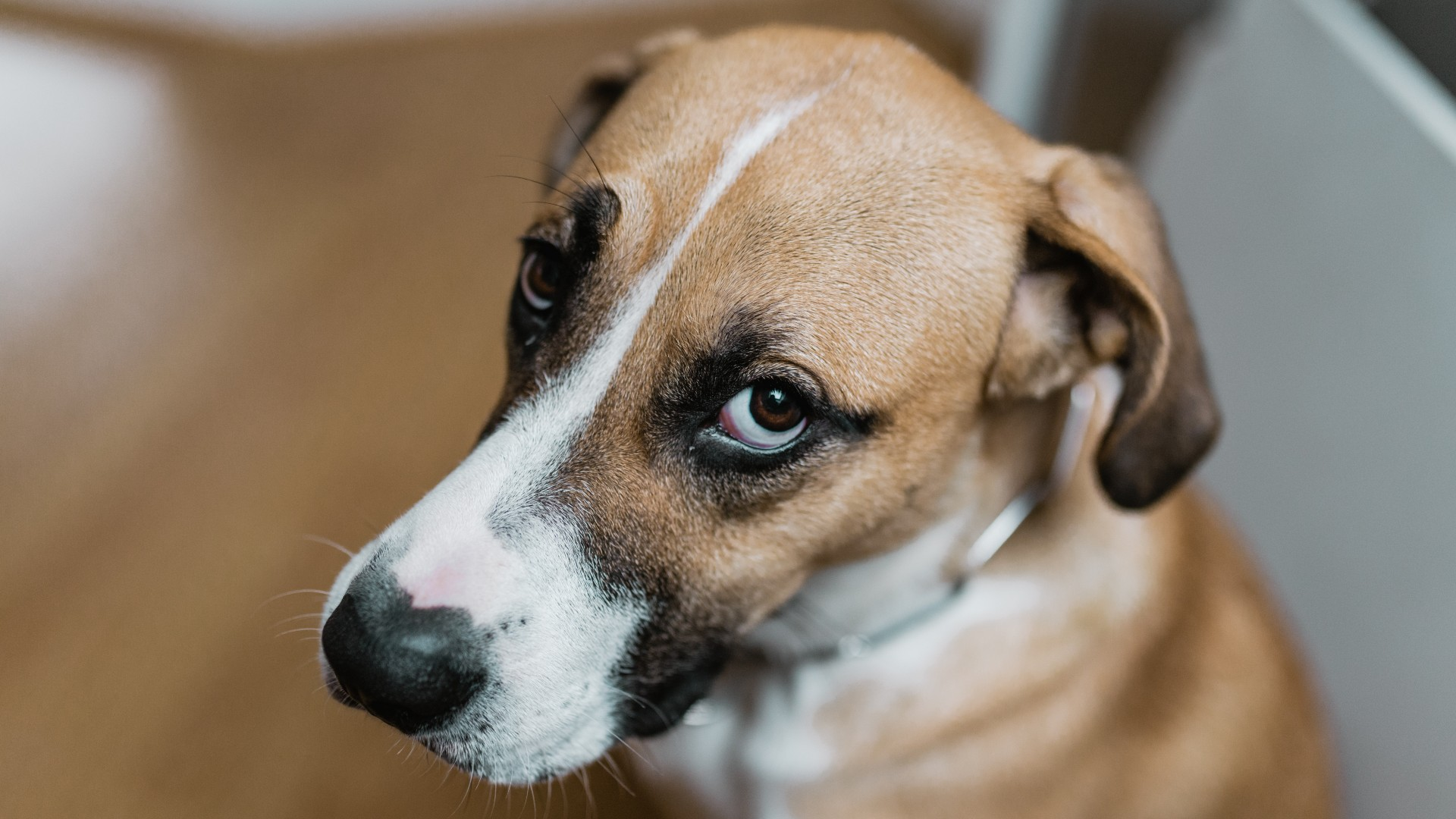 Tail Wagging: More Than Just Happiness
When we think of a wagging tail, we often associate it with a happy dog. However, tail wagging is a multi-faceted form of canine communication itself. A high and fast wag often indicates excitement or happiness, while a lower and slower wag might signify submission or uncertainty.
Keep in mind that a stiff, upright dog's full tail wags could suggest alertness or dominance, whereas a tucked tail may indicate fear or anxiety. Understanding the nuances of tail wagging is crucial in gauging your dog's emotional state.
The Eyes Have It: Whale Eye and Eye Contact
A dog's eyes can reveal a great deal about their feelings. "Whale eye" is a term used to describe when a dog shows the whites of their eyes, often an indicator of fear or unease. Making direct eye contact with a dog can be perceived as a perceived threat itself, especially by unfamiliar or anxious dogs.
On the other hand, a relaxed and happy dog will have soft eyes, conveying a sense of calmness and trust. Being aware of your dog's eye position can help you gauge their emotional state and act accordingly.
Facial Expressions and Lip Licking
A dog's face can be remarkably expressive. Raised hackles, bared teeth, curled lips, or a wrinkled nose are potential signs of aggressive behavior, signaling that the dog feels threatened or uncomfortable.
Conversely, lip licking is often a pacifying signal, a way for dogs to calm themselves or communicate submission. Paying attention to these facial expressions and body language will aid in understanding your dog's emotional state and help you create a positive relationship with whole dog.
Body Posture: Reading Canine Body Language
A dog's body posture speaks volumes about their emotions. A relaxed dog's entire body will have a loose and neutral position, displaying a sense of comfort and ease.
On the other hand, a tense, stiff body with ears pricked forward may indicate alertness or potential aggression. A fearful dog may cower or lower their body close to the ground.
Understanding dog body language will enable your dogs communicate and you to respond appropriately to their needs.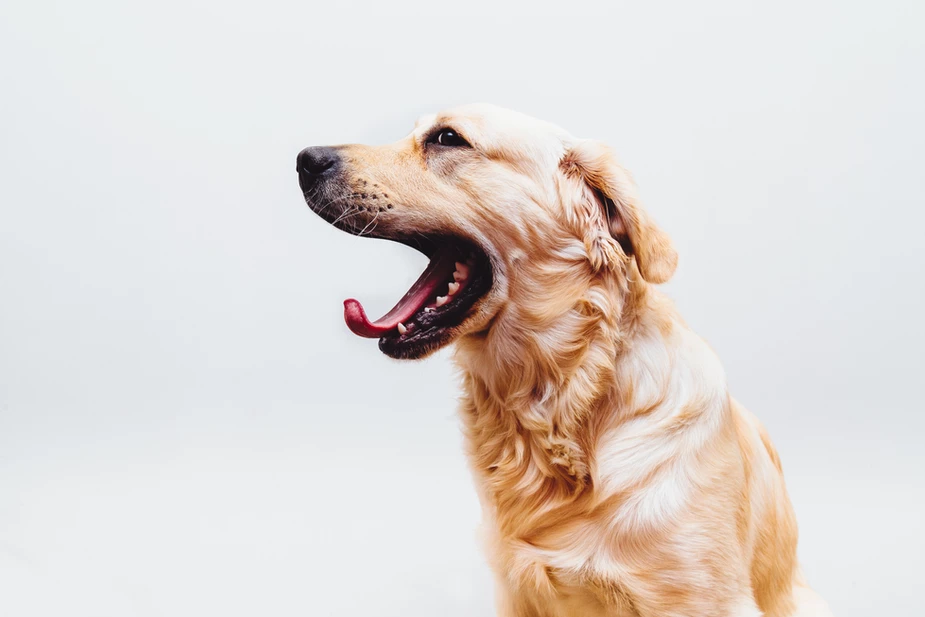 Dog Body Language Signals: Building Communication with Other Dogs
Canine communication with other dogs, and understanding canine body language becomes even more crucial. Dogs use a range of calming signals to diffuse tense situations and promote harmony.
Yawning, sniffing the ground, or performing a play bow are some common calming signals that indicate a desire to de-escalate a situation for a perceived threat. Recognizing these signals will help your dog navigate social interactions and develop positive relationships with other canines.
The Tale of the Tail: Tucked, Raised, or Wagging?
A dog's tail carriage can reveal a lot about their emotional state and help understand a dog's behavior. A tail held high can indicate confidence or excitement, while a tucked tail suggests an anxious dog.
A wagging tail is not always a sign of happiness; it depends on the speed, height, and overall position of the tail. Understanding your dog's wagging tail, language and body signals will give you valuable insights into their feelings and emotional well-being.
Verbal Communication: Ears and Vocalizations
While tail wagging and facial expressions are prominent indicators, don't overlook your dog's ears and vocalizations. A relaxed dog with floppy ears is likely at ease, while ears pricked forward suggest alertness or curiosity. Conversely, pinned-back ears may signify fear or submission.
Furthermore, understanding the various vocalizations, such as barking, growling, or whining, will help you decode your dog's emotions better. Barks can express excitement, playfulness, or even anxiety, depending on the tone and context.
The Language of Licking and Sniffing
Dogs are notorious for licking, whether it's themselves, their owners, or other dogs. Licking is a natural behavior that serves multiple purposes.
Dogs lick to groom themselves, show affection, and communicate with humans and other animals. Sniffing is another crucial element of canine communication. It's how dogs explore and gather information about the world around them, and they use it to get to know other dogs as well.
Understanding the role of licking and sniffing in dog communication, will deepen your bond with your furry friend.
Decoding Aggressive Signals
While most dogs are friendly and well-behaved, it's essential to recognize aggressive signals to prevent dangerous situations. Raised hackles, circular motion, showing teeth, and growling are clear signs of aggression and can be a response to a dog feeling threatened or cornered.
Dogs may exhibit these behaviors due to fear, guarding behavior, or resource-related conflicts. If you encounter a dog displaying an aggressive behavior or signals, it's best to give them space and avoid direct eye contact.
Signs of Anxiety: Fearful and Anxious Dogs
Just like humans, dogs can experience anxiety and fear. Understanding the signs of anxiety in your dog will enable you to provide the support they need.
Common non verbal communication indicators include trembling, panting excessively, yawning, or pacing.
Canine body language with separation anxiety may also engage older dog in destructive behaviors when left alone. Providing a safe and comfortable environment, along with positive reinforcement, can help alleviate your anxious dog's entire body language.
FAQs: Understanding Dog Body Language
Why is it important to dog body language?
Understand and read dog body language is crucial because dogs communicate primarily through non-verbal cues. By being able to read and interpret their dog body language signals, you can accurately identify their emotional state, needs, and potential discomfort.
This skill helps build a stronger bond with your dog, fosters effective dog communication, and reduces the risk of misunderstandings or negative interactions, such as dog's body language; dog's hackles and dog bites.
How can I tell if my dog is happy?
A happy dog typically displays a relaxed position in the whole body posture with a loose wagging tail. Their eyes will be soft, and their mouth may appear slightly open, often resembling a gentle smile.
Happy adult dogs may also engage in playful behaviors, such as playful barks or inviting others to play with a "play bow" – front end down, rear end up or belly rub.
How can I tell if a dog is anxious or fearful?
An anxious or fearful dog may exhibit several signs, including trembling, panting excessively, baring teeth, yawning, lip licking, and cowering.
what is pet insurance and is it necessary?
Pet insurance plans typically come with different levels of coverage and may include reimbursement for various veterinary services, such as:
Accidents: Coverage for emergency treatments resulting from accidents, like broken bones or wounds.
Illnesses: Coverage for illnesses such as infections, digestive issues, or chronic conditions like diabetes.
Hereditary and Congenital Conditions: Some policies cover inherited or genetic conditions that certain breeds may be prone to.
Cancer Treatments: Coverage for cancer treatments, including surgeries, chemotherapy, and radiation therapy.
Many dogs may also display "whale eye" – eyes white showing, or exhibit displacement signals like sniffing the ground or licking their lips.
Are there any calming signals I should watch out for?
Yes, dogs use calming signals to de-escalate potential conflicts and promote harmony in social situations.
Common calming signals include yawning, turning the head away, sniffing the ground, or performing a play bow. Recognizing and responding to these signals can help prevent tense interactions with any other dog.
Can I learn to understand dog body language even if I'm a first-time dog owner?
Absolutely! Understanding and reading dog body language is a skill that anyone can learn, regardless of their experience with dogs.
By observing and paying attention to dog body language chart animal behaviour, dog body language chart, posture, and other non-verbal cues, you can quickly pick up on their communication patterns and respond accordingly.
Can I use body language to help my dog interact with other dogs?
Yes, understanding canine body language and dog's communication skills can be beneficial when helping your dog interact with other dogs. You can observe their body signals and use this information to facilitate positive social interactions with other dog.
Look for calming signals, play bows, and other signs of relaxed body language, as these can indicate a willingness to engage in friendly play.