Bringing a new puppy into your life as a dog owners is an exciting and joyous experience. However, along with all the cuddles and tail wags, comes the responsibility of training your furry friend to ensure they become well-behaved members of your family and community. This is where dog behavior training comes into play.
In this guide, we'll explore the importance of dog behavior training, various techniques, tips and how it can transform your pup from a mischievous handful to a well-mannered companion.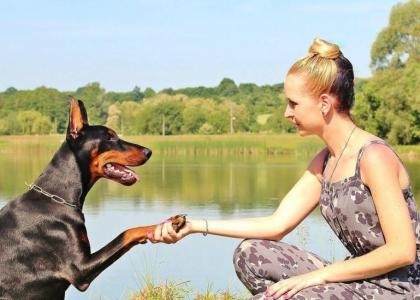 Understanding the Basics of Dog Training
Why Is Dog Behavior Training Essential?
As dog owners, we share our lives with our four-legged companions. For both you and your dog's benefit, teaching good behavior is paramount.
Positive reinforcement training, a method endorsed by experts including the American Kennel Club, focuses on rewarding desired behaviors, making the learning process enjoyable for both the dog and the pet and owner.
The Power of Positive Reinforcement
How Positive Reinforcement Training Works
Positive reinforcement training is a powerful tool in shaping your dog's obedience using group obedience classes and trainers. This technique involves rewarding your dog with treats, praise, or toys when they exhibit the desired behavior.
Whether it's sitting on command, not a dog's jumping on guests, or walking nicely on a leash, positive reinforcement reinforces group classes of these actions, making your dog more likely to repeat them.
Puppy School and Group Obedience Classes
The Benefits of Obedience Training
Group obedience classes offer a fantastic platform for socialization and learning. Exposing your pup to other dogs to start training, various environments, and new experiences is crucial for their development. These classes, led by a professional dog trainer, not only focus on your dog's obedience and dog's environment but also help them build confidence and control in the presence of other dogs and humans.
Tackling Common Dog Behavior Problems
Addressing Common Behavior Issues
From excessive barking to jumping on visitors, common behavior problems can frustrate dog owners. Proper training can help you overcome these challenges.
For instance, if feeding your dog's jumping is becoming an issue, teaching them an alternative behavior, like sitting when greeting, can redirect their energy in a positive way.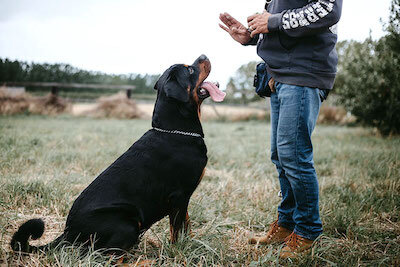 Building a Positive Training Environment
The Role of Environment in Training
Creating the right training environment is crucial. Dogs are highly influenced by their surroundings. Minimize distractions during training sessions and create something to help your pup focus.
Over the course of time, they'll learn to obey commands even in distracting situations, enhancing their overall obedience and new behavior.
Training Tips for New Dog Owners
Getting Started with Dog Behavior Training
For new dog owners, starting on the right foot is essential. Begin training your puppy as early as possible. The first few months are the most formative in a dog's life. Teach them basic commands like "sit," "stay," and "come." These commands lay the foundation for more advanced behaviors and help establish you as the leader of the pack.
Overcoming Behavioural Issues
Dealing with More Complex Behavioural issues
Sometimes, dog behavior problems go beyond the basics. Aggression, fear, excessive chewing, and biting are more complex issues that require patience and professional guidance. Teach your dog, advanced training classes, for puppies or seeking help from a skilled dog trainer can aid in addressing these challenges.
Consistency and Practice Make Perfect
The Importance of Consistency in Obedience Training
Consistency is key in dog behavior training. Ensure that everyone in your family is on the same page regarding dog training, methods and commands. This prevents confusion for your pup and accelerates the learning process.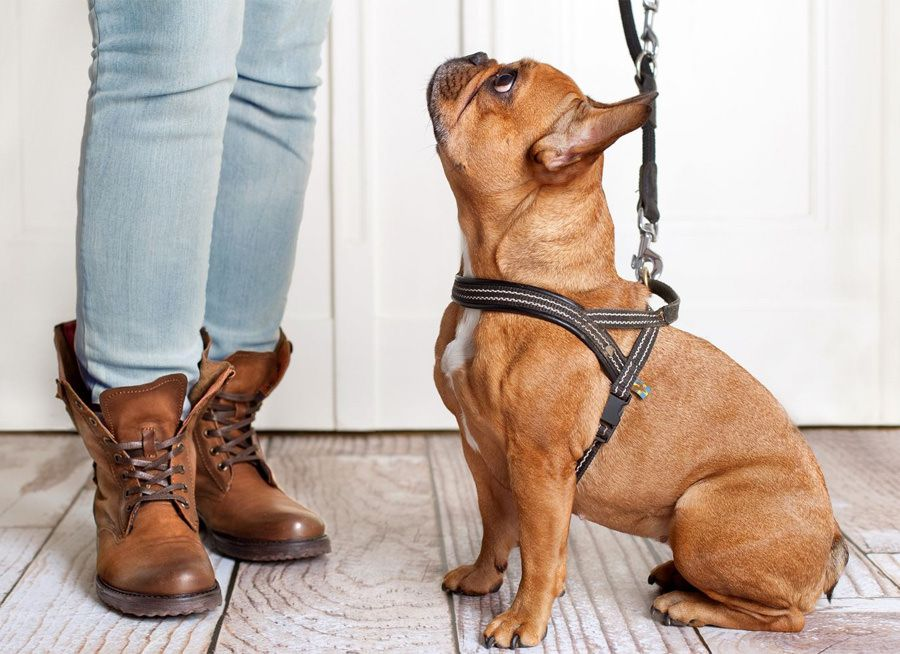 Nurturing a Positive and Fulfilling Canine Journey
Embracing the Training Process And Encouraging Lessons
Dog behavior training is not a one-size-fits-all endeavor. Different breeds, ages, and personalities require tailored approaches to address behavioural issues or puppies and dogs of age. As you embark on this training journey, take the time to understand your dog's unique characteristics.
Are they a highly energetic breed? Do they have any past traumas that might affect their behavior? This knowledge will help you adapt your training techniques to suit your breeds and their needs.
The Role of Patience and Persistence in The Puppy School
Training Takes Time
It's important to remember that behavior training is a gradual process. Overnight transformations are unrealistic expectations. Dogs, like humans, need time to learn, practice, and reinforce new behaviors to become fully trained. Celebrate even small victories along the way and remain patient if progress is slower than anticipated.
Incorporating Training into Daily Life
Seamless Integration of Training
The beauty of dog behavior training lies in its integration into everyday life. It's not just about dedicated training lesson; it's about teaching your dog to behave appropriately in various situations. For example, practice "sit" and "stay" commands during mealtime or when greeting guests.
This consistent reinforcement for your pets ensures that your dog's good behavior becomes a natural part of their routine.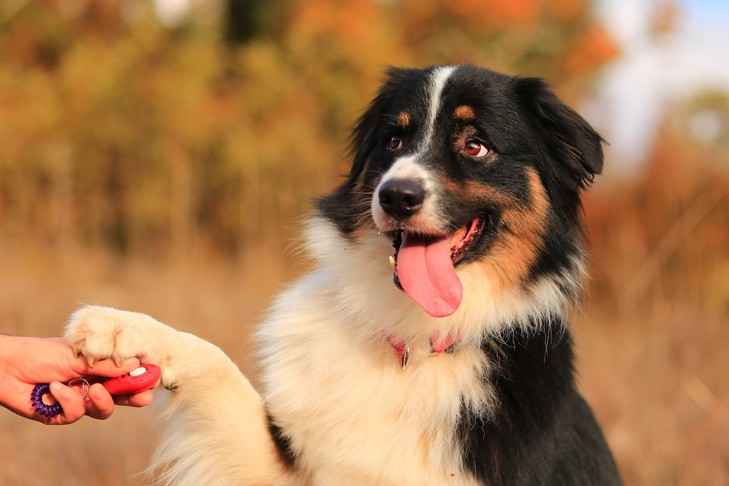 Frequently Asked Questions About Dog Behavior Training
How do I address my dog's barking problem?
A: Excessive barking can be a nuisance. To address it, identify the triggers—like strangers passing by, other dogs, no food or boredom. Train your dog to "quiet" or "enough" commands, rewarding them when they stop barking on command. Remember, consistency is key to breaking the habit.
Can I train my dog myself or should I hire a professional?
A: It depends on the complexity of the behaviors you're trying to address. Basic obedience training can often be done successfully at home with the right resources. However, if your dog exhibits severe aggression, anxiety, or other challenging behaviors, seeking the help of a professional dog behaviorist or a dog trainer, is recommended.
How do I stop my dog from jumping on people?
A: Jumping is a common behavior that can be addressed through training. Teach your dog the "off" command and reward them when they keep all four paws on the ground. Consistency is key—make sure everyone in your household enforces the same rule.
How do I socialize my dog with other dogs?
A: Socialization is crucial for your dog's development. Enroll your pup in group obedience classes or puppy socialization sessions. These controlled environments provide opportunities for positive interactions with other dogs, helping them learn proper social behaviors.
Embark on Your Training Journey Today
Whether you're a first-time dog owner or you've had canine companions for years, the journey of training and fostering good behavior never gets old.
At Puppy To Dog School we believe every dog is unique and deserves special treatment, Contact Us now and rest assured that your dog is with professional trainers!
Happy Pups and Delighted Owners Share Their Experiences
At Puppy To Dog School, we take immense pride in helping dogs and their owners build strong bonds and lasting behavioral improvements.
Lisa M.:
"I was at my wit's end with my rambunctious Labrador, Max. He would jump on everyone, pull on and bite the leash during walks, and his barking was driving the neighbors crazy. Enrolling him in Puppy To Dog School was a game-changer.
John P.:
"I adopted a rescue dog named Bella, and while I fell in love with her instantly, her anxiety and fear of other dogs made it a challenge to enjoy walks or social outings. Puppy To Dog School provided us with expert guidance, support and strategies to help Bella overcome her fears.
David H.:
"Our family had been struggling with our dog's barking problem for years. It was affecting our relationships with neighbors and making us hesitant to have guests over. Puppy To Dog School's training program not only helped us understand the root causes of the barking but also provided us with practical techniques to address and control it.